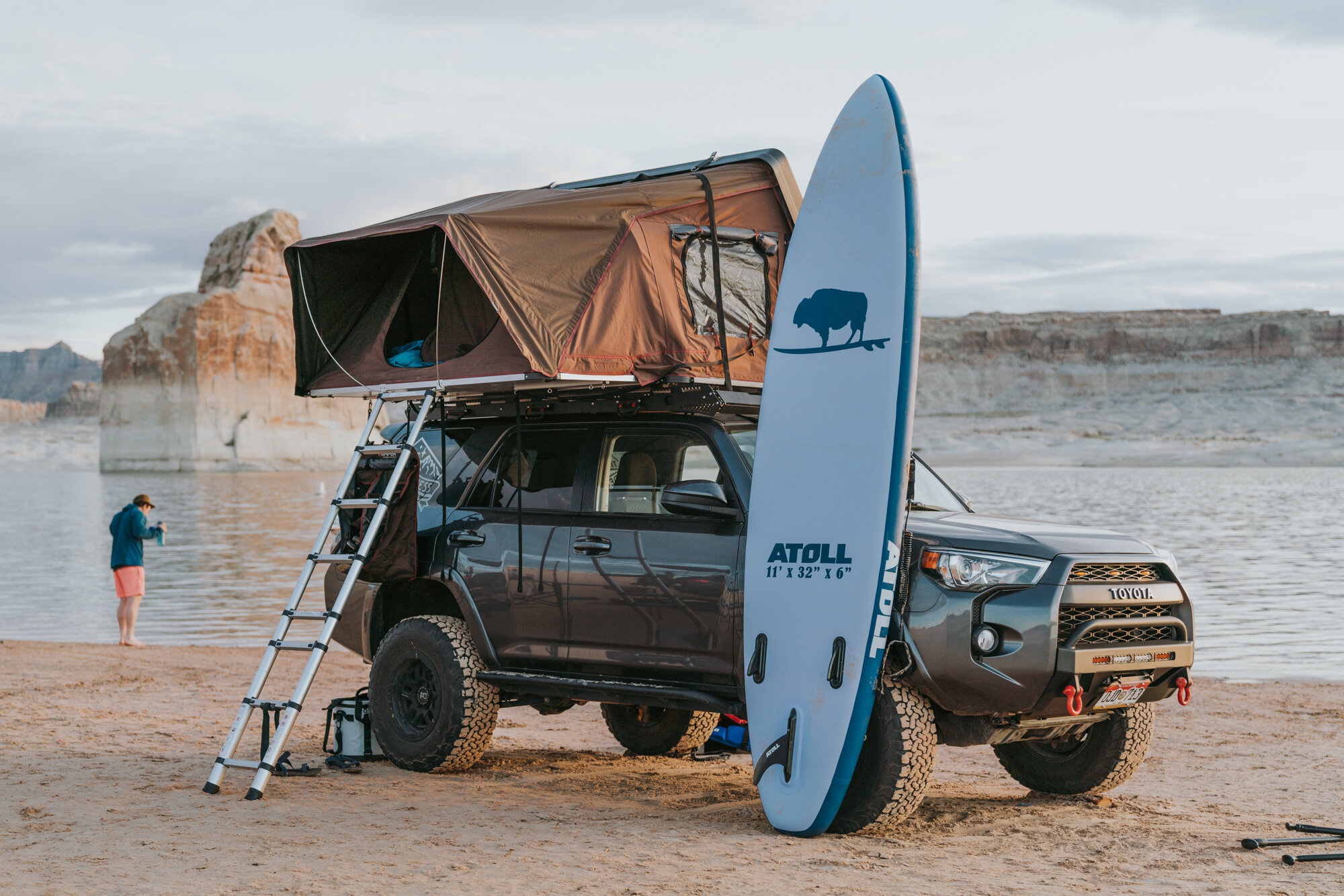 In this article we discuss an effective way to spend your time during COVID quarantine — paddle boarding! Learn how you can use a SUP to improve your health, both mental and physical, during these trying times.
——————
April 26th, 2020
by Anura Guruge & Wiley Wise
As we all know by now, COVID-19 has caused global devastation to a degree that is still hard to comprehend. We have all been impacted, one way or another by this devastation.
But, there is one thing that we can be all sure of. We as humans with our infinite desire to overcome are going to prevail and come out of this, stronger and healthier – in body and in mind. When you think about it, even for a second, you will see that your standup paddle boarding can definitively help you achieve that goal. With "social distancing" guidelines in place in all 50 states, stand up paddle boarding can by an excellent way to adhere to such guidelines.
We all have heard the adage: 'when life gives you lemons, make lemonade'. And then the incomparable Winston Churchill, of WWII fame, had this to say: 'Never let a good crisis go to waste'. And that is what we are going to do. We are not going to waste any time in deciding that we are going to come out of this crisis STANDING TALL and PROUD. With your top-rated Atoll paddle board you can proudly stand on the water and say you have done your part in fighting the virus while protecting your community.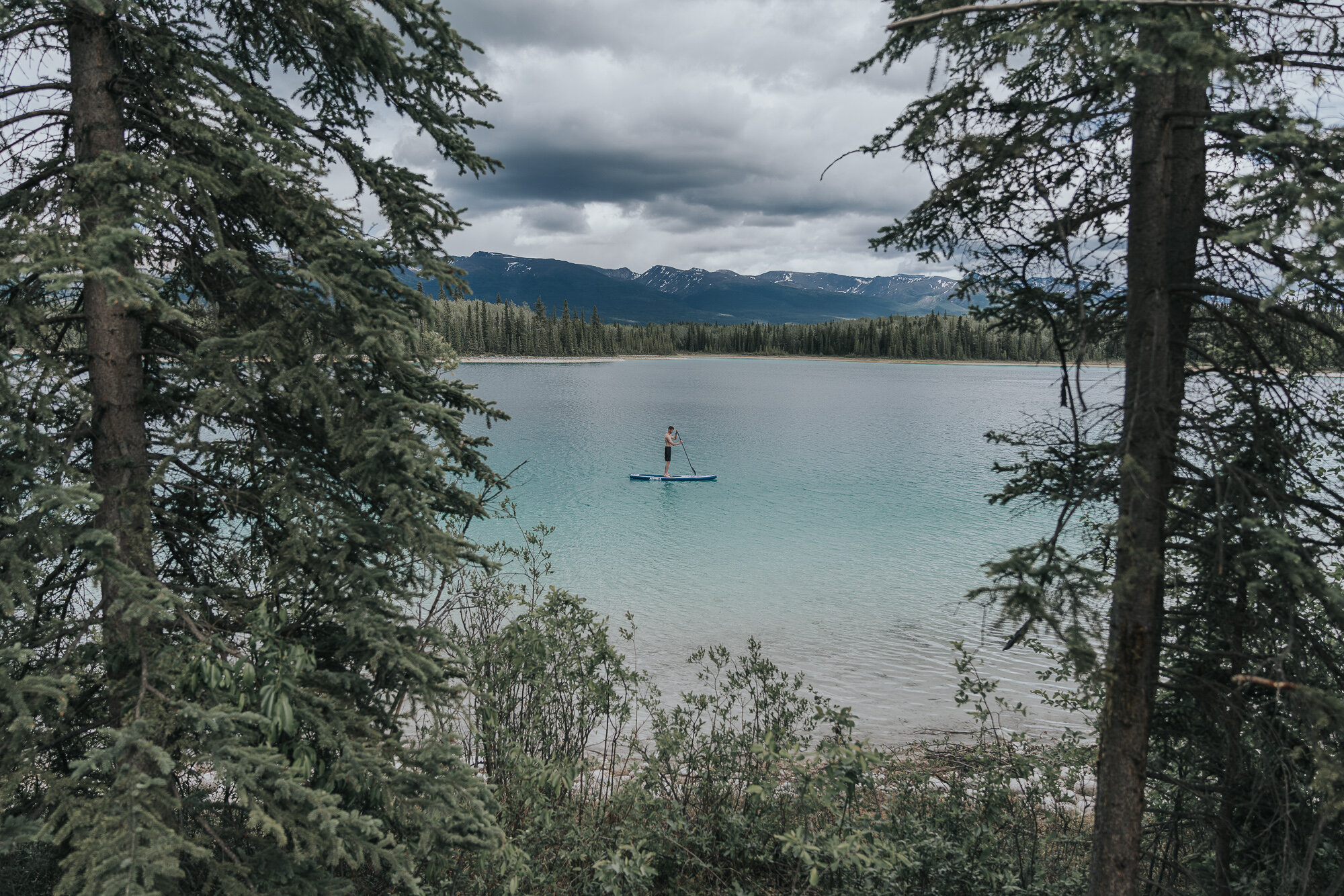 Paddle Boarding– the ideal COVID-19 Preventative?
We all would like to know how we could 'dodge the bullet'. But, in the meantime we can take the advice given to us by many: 'exercise, fresh air, and sunlight." Using your SUP can be an easy way to achieve such goals. Many would say it's a better and more relaxing way to achieve such a goal rather than bang-up aerobic exercise such as running.
Serenity. Peace of mind. Just the gentle whoosh of water as you glide along – all your concerns, for now, on the backburner. Remind yourself why you are on the water, don't focus on the negative that we've lately become so accustomed to. Paddle boarding can be better for you than running or jogging. No impact. Gentler on your body. Look for the right body of water, where paddle boarding is currently permitted, no traffic, no pollution, just tranquility.
Using your board will rejuvenate you. Empower you for what is to come. Make you stronger both in body & mind. An iSUP is the optimum means for standup paddling. Portable, stable, rugged and maneuverable. With your iSUP the world, COVID-19 or no COVID-19, can be your oyster. Transportation is a breeze. Inflation and set-up, especially with our powerful are simple, 2-stage electric pump, cannot be easier. You can be in the water, serenely gliding along, the ruler of your domain, within 15-minutes (max.) of parking your vehicle. It is that easy, and that quick.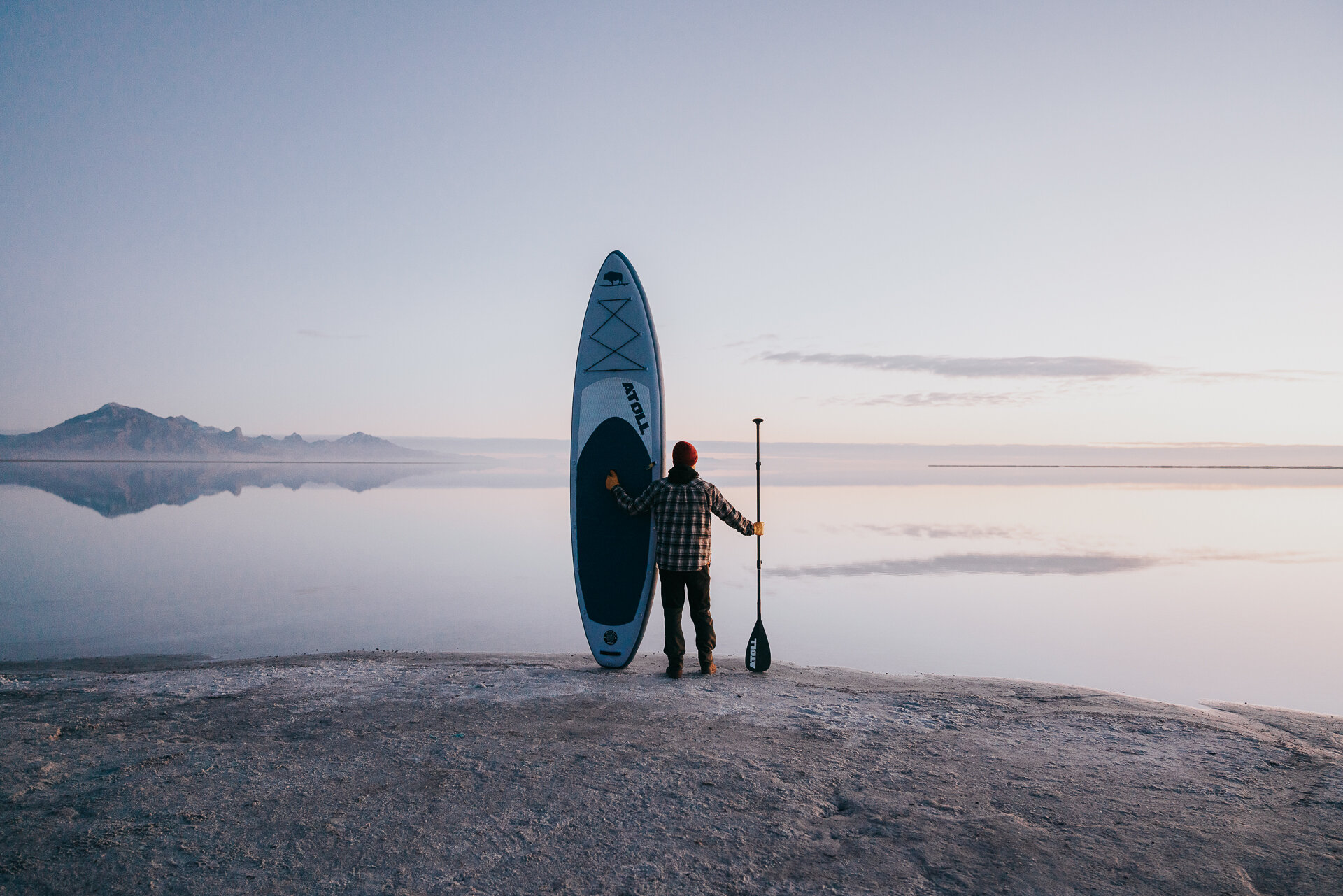 A Recap – If You Really Insist
We are going to prevail. We are going to WIN. We need to keep ourselves in great shape – physically and mentally – so we can rebuild our lives, our community and our world.
Paddle boarding lets us commune with nature. The world at its best. Fresh air, serenity, no impact and plenty of aerobic exercise. In these crazy times, it does not get any better. No risk, only upside. So why wait? This will be over… soon, we all hope. So, get moving. Get on the water—check with the Atoll Team on how to get your iSUP delivered to you with expedited shipping.