In this article we discuss 5 water recreation safety tips you can use to stay safe and have fun while on the water!
———————
Each year millions of people enjoy a wide variety of water recreation activities on lakes across America. For example, some people like to speed around the lake on jet skis and speed boats, while others enjoy the slower pace of using a stand-up paddle board or kayak. Tubing is very popular as well. Of course, nearly everyone has one goal: enjoy a fun time out on the water!
However, having fun also means staying safe. Therefore, you should always follow these important water safety tips to keep everyone in your group safe from potential dangers.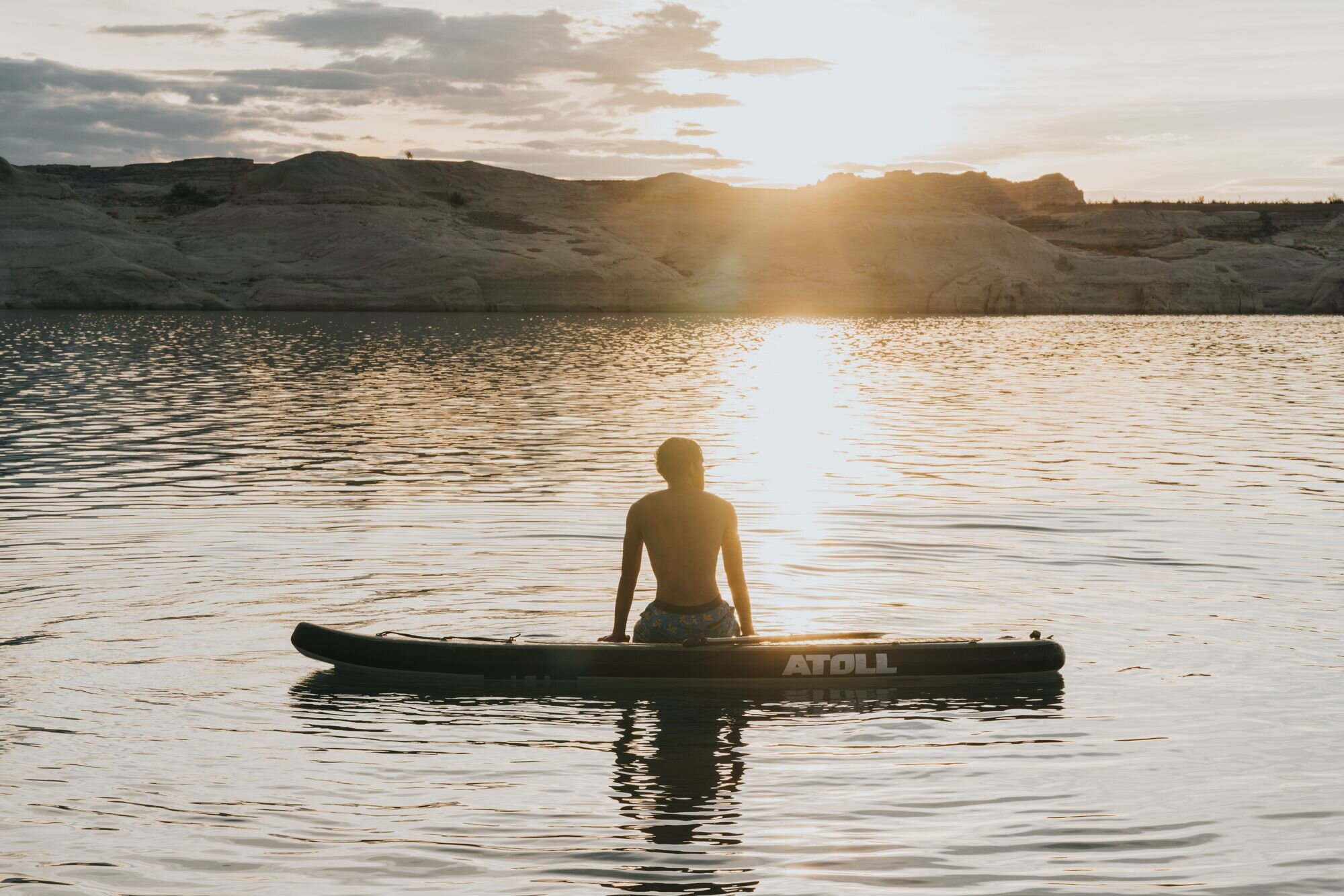 1. Limit Alcohol Consumption
Many people enjoy a cold beer or some other "fun" drinks when they are partaking in recreational activities. While enjoying your favorite adult beverage can be refreshing, drinking too much can put you in some dangerous situations. For instance, alcohol will actually make you get dehydrated faster – especially on hot days. Dehydration can make you sick with nausea and vomiting, which will further dehydrate you. Furthermore, it increases your risk of heat exhaustion or even heat stroke. Excessive drinking can also impair your judgment and movements. Being drunk on your SUP board can be a deadly combination. You are more likely to injure yourself or even drown. Therefore, you should always play it safe by limiting your alcohol intake when you are enjoying a day at the lake. You can also use this water recreation safety tip to live a healthier life overall!
2. Stay Hydrated with Water and Electrolytes
As mentioned above, alcohol speeds up the dehydration process when you are outside. That means to stay properly hydrated, you need to drink plenty of water. You have likely heard that the average adult should drink 64 ounces of water a day. Well, if you are going to be outside all day in the hot sun on your iSUP or kayak, you need to drink more water than that to prevent dehydration. Furthermore, lots of physical activity will make your muscles get sore, as well as drain your energy levels. Therefore, you should also replenish your body's electrolytes with sports drinks or vitamin water. Coconut water contains a high concentration of electrolytes too.
3. Use the Proper Amount of Sunscreen
You likely know that too much sun exposure is bad for your skin. In addition to getting a severe and painful sunburn, the sun's powerful ultraviolet rays can cause damage, putting you at greater risk of getting skin cancer. Unfortunately, when you are out on the water, the sun's ultraviolet rays are actually more powerful because they reflect off the water. Even when it's cloudy, you can still get sunburn and skin damage from the sun. Therefore, you need to use the proper amount of sunscreen to cover all of your body that's not covered by clothing. Since you are paddling on the lake, with a chance you may fall in, you will need a waterproof sunscreen.
4. Have Life Jackets for Everyone
Life jackets are called life jackets for a reason: they save lives by keeping people from drowning. Even the most experienced swimmers are at risk of drowning on large lakes – especially if there are high waves from strong winds or lots of boat traffic. You should have enough life vests for everyone in your group. Furthermore, anyone on a kayak, canoe, jet ski, tubing, or on a SUP should wear a life jacket. When you are on a larger boat, just make sure that everyone knows where the life vests are in case they need them. And in the case of SUP, in some areas, it is against the law to not have a life jacket on board. Just a heads up!
5. Use Common Sense
One of the most important water recreation safety tips is to use common sense. That means you should never do anything potentially dangerous that could cause serious injuries or even death. Even if you are the biggest adrenaline junkie and thrill-seeker, you need to make sure that you stay safe. Stop others from doing dangerous acts. Make sure that no one in your group gets too drunk. If you are out in a boat with a propeller, remind everyone on board that the propeller can be deadly if they swim behind the back of the boat.
In short, a safe day at the lake is a fun day at the lake. Therefore, you need to make sure that you and everyone in your group limit the alcohol and drink plenty of water to stay healthy and hydrated. Don't forget to apply the proper amount of sunscreen to protect your skin from the sun. Before your group goes out on the water, make sure that everyone has a life jacket. Lastly, make sure you have fun at the lake without acting too careless.